Rodriguez Art
Located on the estate are several masonry structures created by Dionicio Rodriguez. Mr. Rodriquez was a Mexican-born artist and architect whose work can be seen in Alabama, Arkansas, Illinois, Maryland, Michigan, New Mexico, Tennessee, and Texas, as well as Washington, D.C. and Mexico City.

His work is noted for its unique style of concrete construction that imitates wood, known as Faux Bois (French for false wood). Gates, benches and artificial rock formations were created by the artist to invite visitors to rest or explore the landscape. Many of his major works of art are listed in the National Register of Historic Places. Couchwood was first listed on the National Register of Historic Places in 1986 for the five naturalistic sculptures by Rodriguez that are located on the property, all of which were commissioned by Mr. Couch.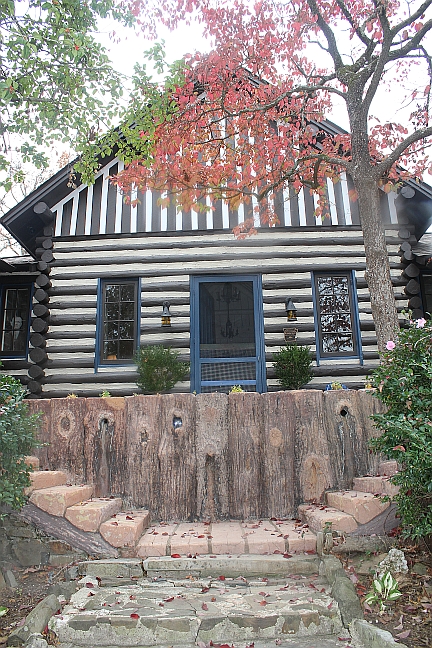 One of several pieces of art by Dionicio Rodriquez. Steps leading to the main entrance of The Big House.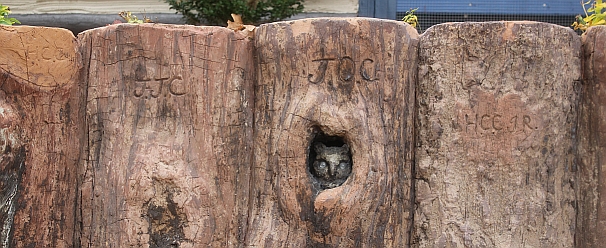 Each of Harvey's 5 children have their initials engraved in the front steps.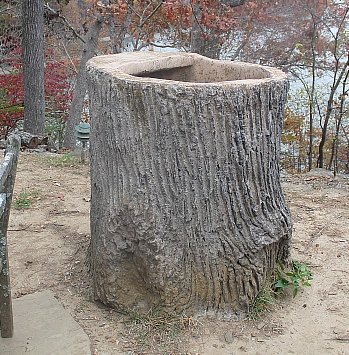 Another piece at The Big House is a soda pop cooler that they would fill with ice and soda pops for entertaining.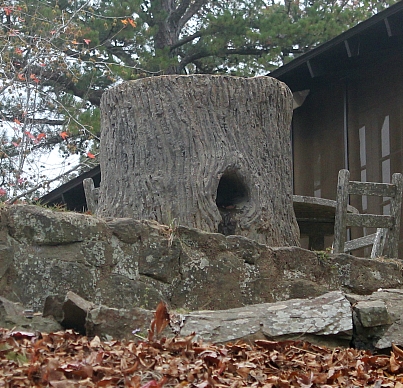 This is the back side of the cooler.
Interested in renting Couchwood?
Couchwood can be rented for vacations, weddings, family reunions, business meetings and more.
Learn more