History
The history of this estate adds to its uniqueness. Established in 1927, Couchwood was the lakehouse of the late Harvey Crowley Couch. Mr. Harvey C. Couch was the founder of Arkansas Power & Light Company, which would later become Entergy, and responsible for the construction of Remmel Dam in 1924 which formed Lake Catherine. Before the dam was built, Mr. Couch looked for a site to build this country home. He chose this island, with majestic views of the lake that he named after his only daughter, Catherine. Between 1927 and 1941 there were four houses completed: The Big House, Calhoun, Little Pine Bluff and Remmelwood.

The main lodge at Couchwood was completed in August 1927 and was the first building on the estate. It consists of eight rooms, the largest being the living room and is adorned with pictures of notable visitors to the lodge. Large screened-in porches are at each end of the structure and two huge fireplaces heat the lodge. The main lodge can sleep twenty-five people and, with the other structures, can house thirty to forty visitors at a time. A large barbecue pit is in the yard, as well as a horseshoe ring.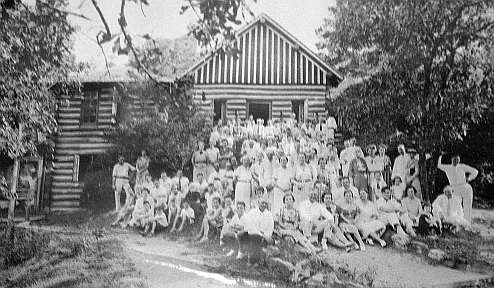 Couchwood circa 1935
Entertaining Presidents
Besides a place to relax with his family, Mr. Couch also used Couchwood as a place to entertain. Couch was a sociable individual who loved to share his vacation home with diverse groups of individuals, from childhood friends to presidents, nationally known industrialists to neighbors down the road. Tours of Couch's achievements in northern Louisiana and southern Arkansas often ended with a stay at Couchwood. Herbert Hoover visited in 1927, and President and Mrs. Franklin D. Roosevelt in 1936. Pictures remain on the walls in the living room of these and other visitors to Couchwood.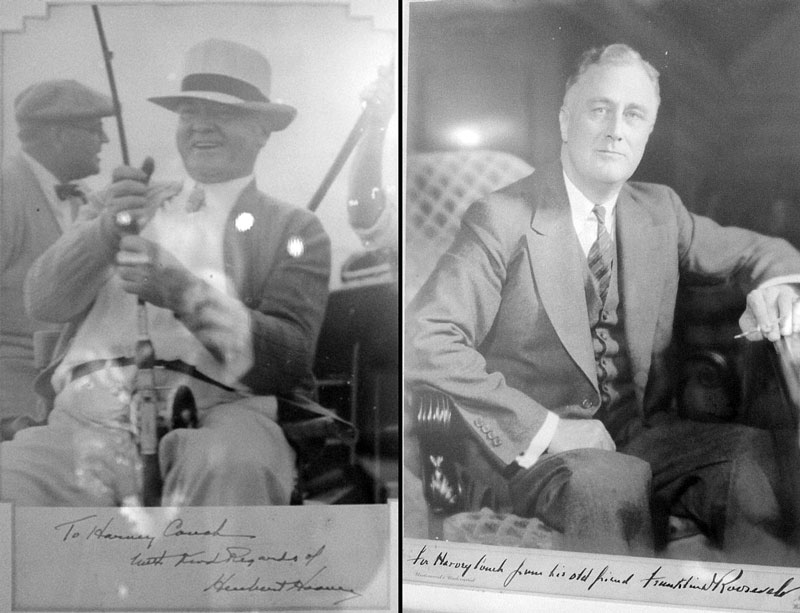 Presidents Hoover & Roosevelt
BBQ & stories
Harvey Couch's favorite food was hot dogs so he had a barbeque pit built behind The Big House and next to the Calhoun House. It overlooks Lake Catherine, and Mr. Couch Couch often joined his visitors around the barbecue pit, and for his eastern visitors, he loved to spin elaborate tales about moonshiners in the hills across the lake. He would point out over the lake and tell visitors to look carefully to see fires burning under stills on the opposite hills. He actually convinced some of his urban visitors they were seeing fires.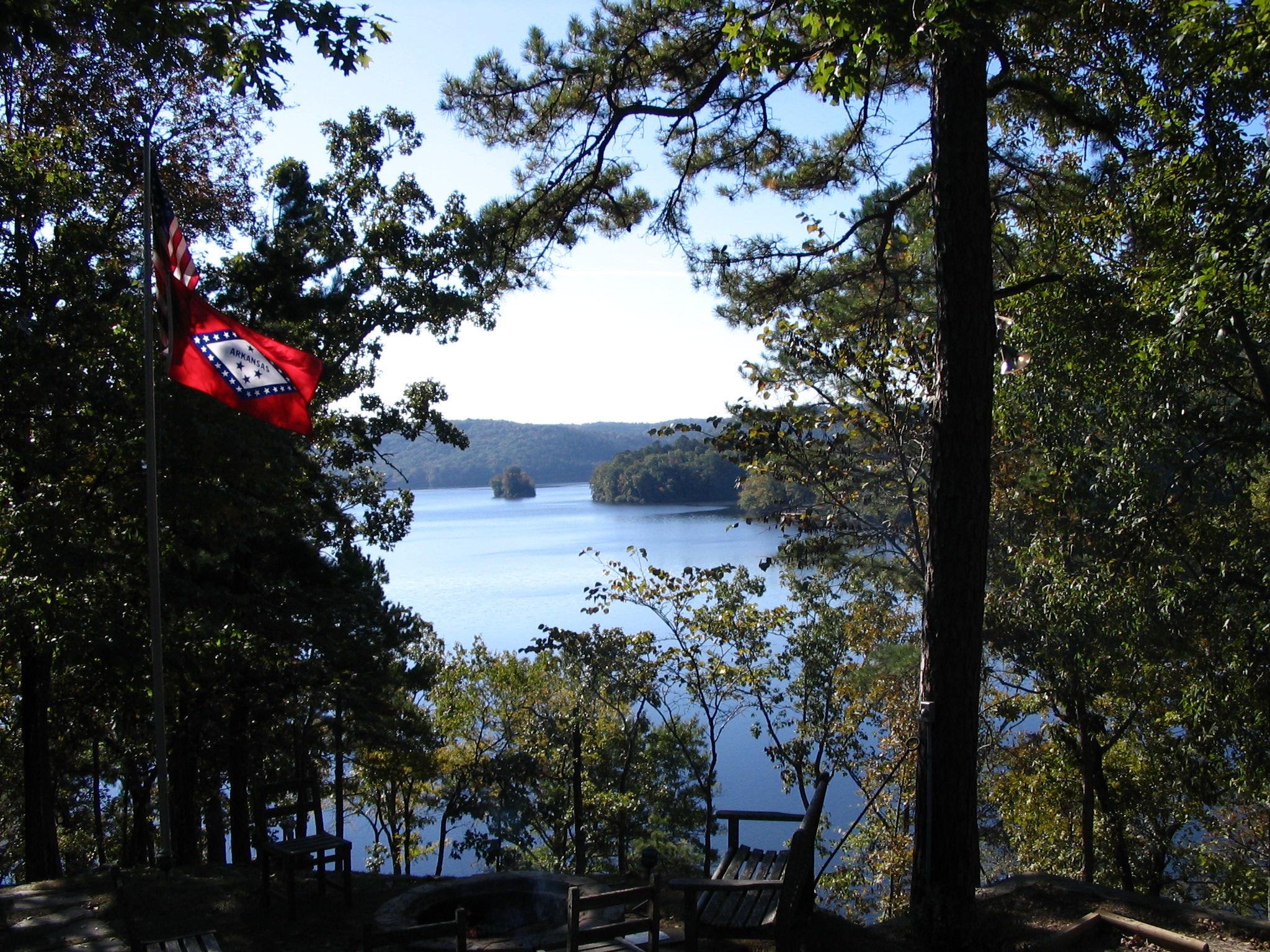 Lake Catherine and the opposite hills
Interested in renting Couchwood?
Couchwood can be rented for vacations, weddings, family reunions, business meetings and more.
Learn more