Couchwood Today
Couchwood today is a lake-house retreat for Harvey C. Couch's descendants. The family uses the house for vacations because of its great activities and proximity to Little Rock. Every 4th of July the Couch family can be seen coming together for a family reunion.

One of the most anticipated events of the Independence Day weekend is the annual fireworks celebration. Couchwood often sees several neighbors and friends drive out on their boats to view the event, as Couchwood is known to have one of the best fireworks shows on the lake.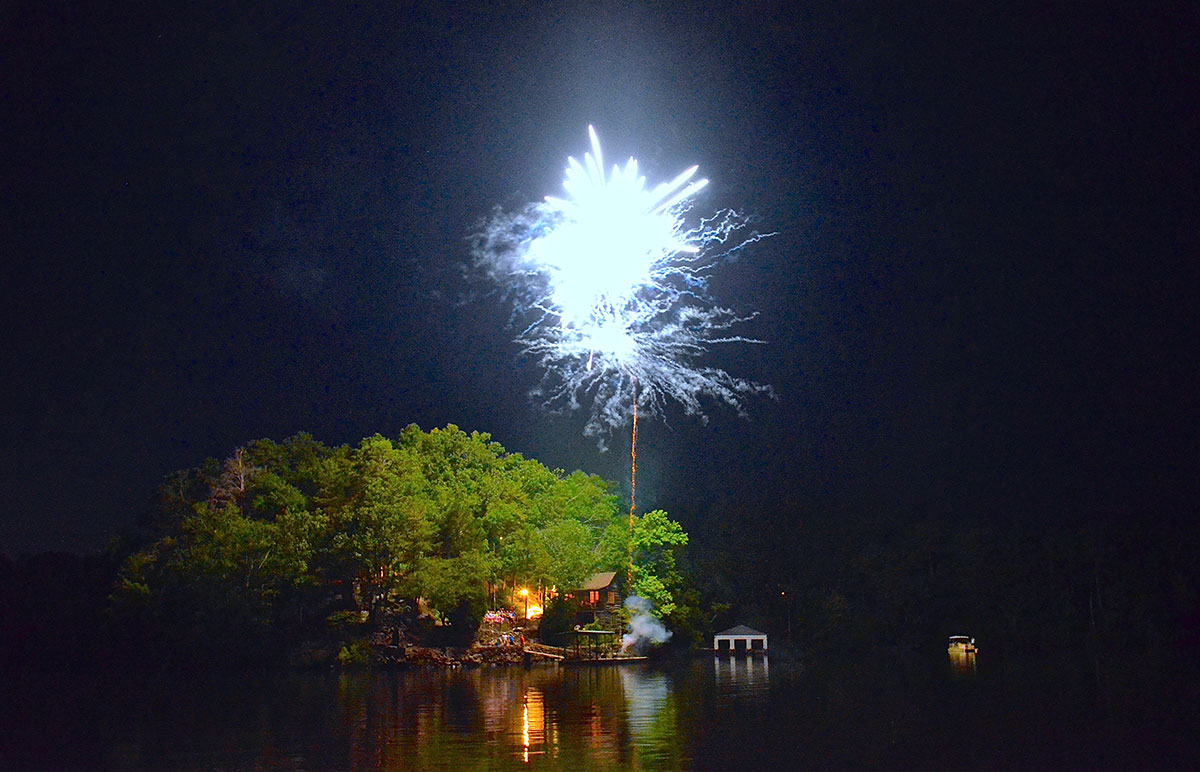 Looking back
We showcase here a video featuring Elizabeth Couch-Dober at Couchwood speaking on her grandfather, Harvey C. Couch. Couch founded Arkansas Light and Power Company in 1913, and would eventually become Entergy. She speaks of how the lakes and dams were named, what kind of man Harvey Couch was, why there's a rail car on the property, and how the family honors the legacy of "Daddy Couch."
More history
Interested in renting Couchwood?
Couchwood can be rented for vacations, weddings, family reunions, business meetings and more.
Learn more